Si Amapola sa 65 na Kabanata by Ricky Lee. 4/5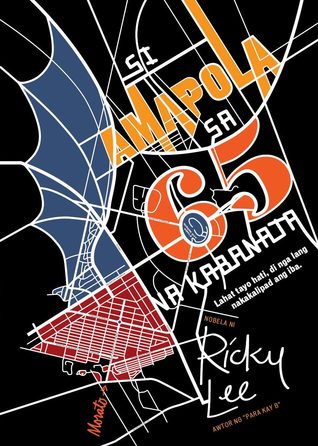 Had so much fun reading this. Isang baklang impersonator ang naging manananggal at ayon sa propesiya siya ang magliligtas sa Pilipinas. Lahat na yata ng elements ng nagpasaya sa Para Kay B ay nandito din. There's not sad moment or day when you read this book. It may seem to be a light read but it's very compelling as well- from personal issues hanggang national issues- lahat yan idadamay sa libro ng master screen-writer ng Pilipinas.
Rampa by Prof. Danton Remoto- 3/5
Bright, Catholic and Gay by Prof. Danton Remoto- 4/5
Collections of the professor's essays and articles. He is one of the brightest writers of our time and an incredible soul that will never be overcome by any bigot our evil power in politics. He wrote about the gay culture, psyche, and social importance. Yes, after reading this, one can realize the social value of LGBT. Every decent hetero being and members of our federacion must grab copies of these books.
Born to Run by James Grippando and The Master of St. Petersburg by J.M. Coetzee